Photos by Kymn Davidson Hamley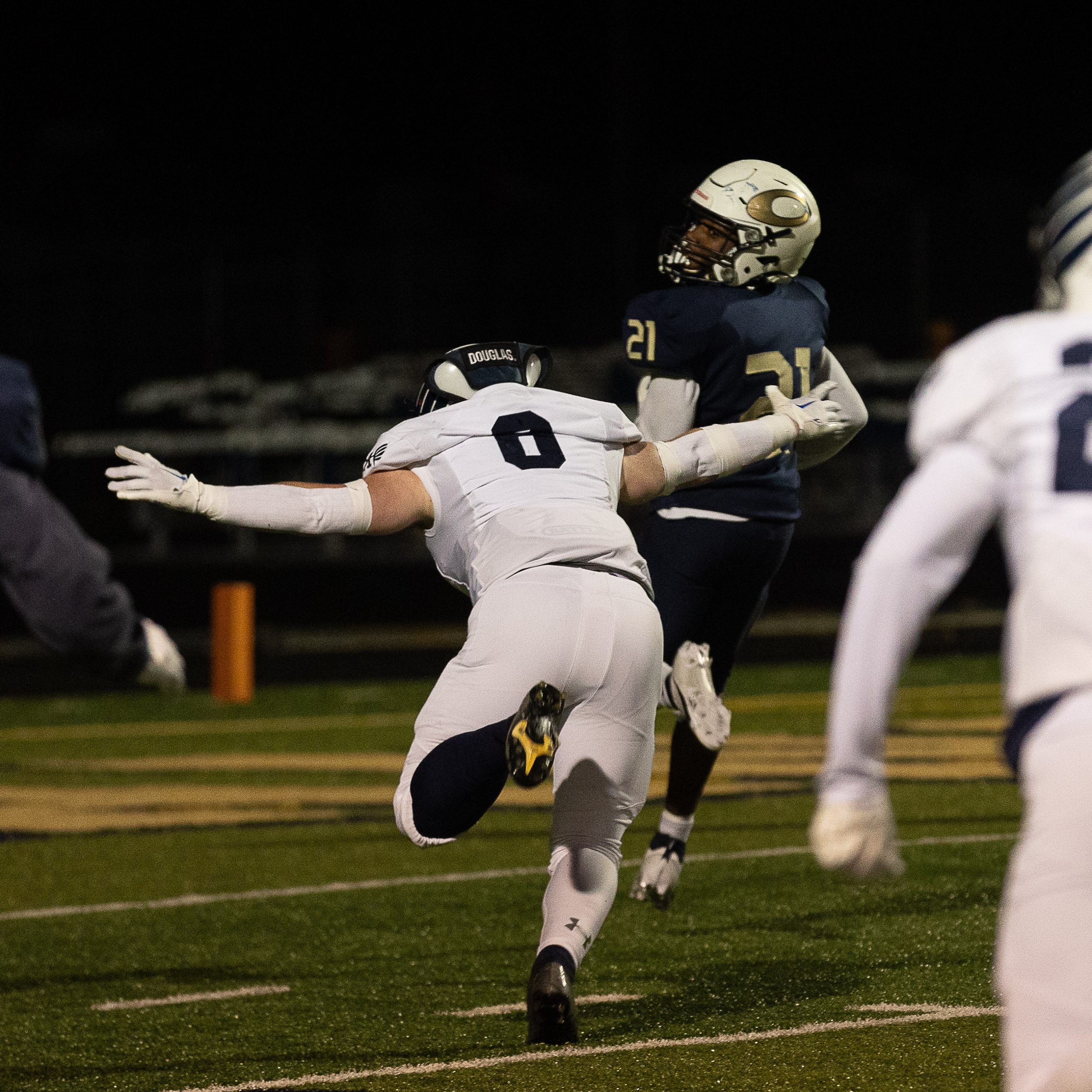 Xavier Joplin (right) escapes the reach of an Abingdon defender and scores for the Blue Demons. Christiansburg downed the visitors and advance to next week's second round of the Class 3D playoffs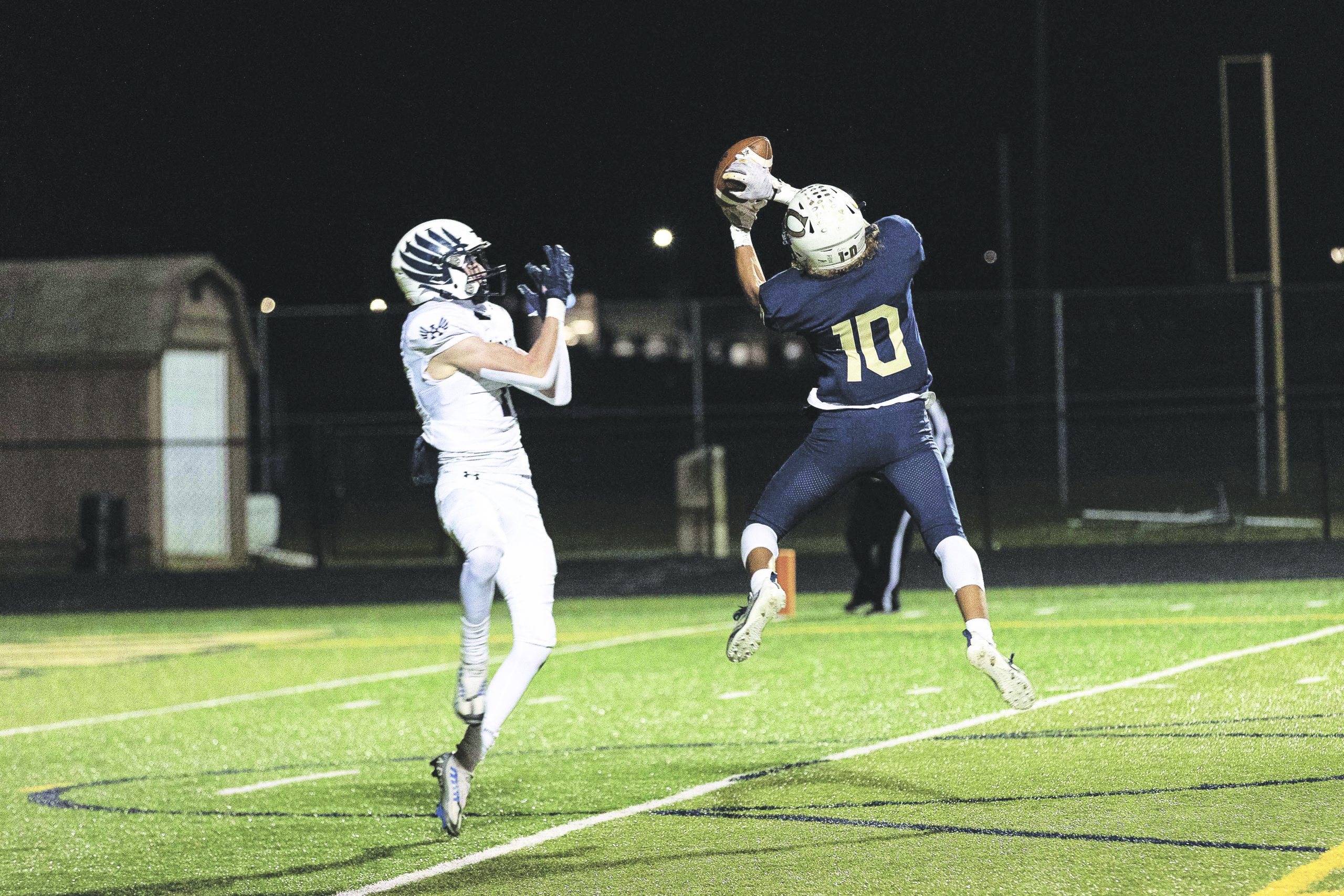 Christiansburg's Izaiah Cotto (right) snags one of his three interceptions in the game. Christiansburg will play in Ridgeway against top-ranked Magna Vista.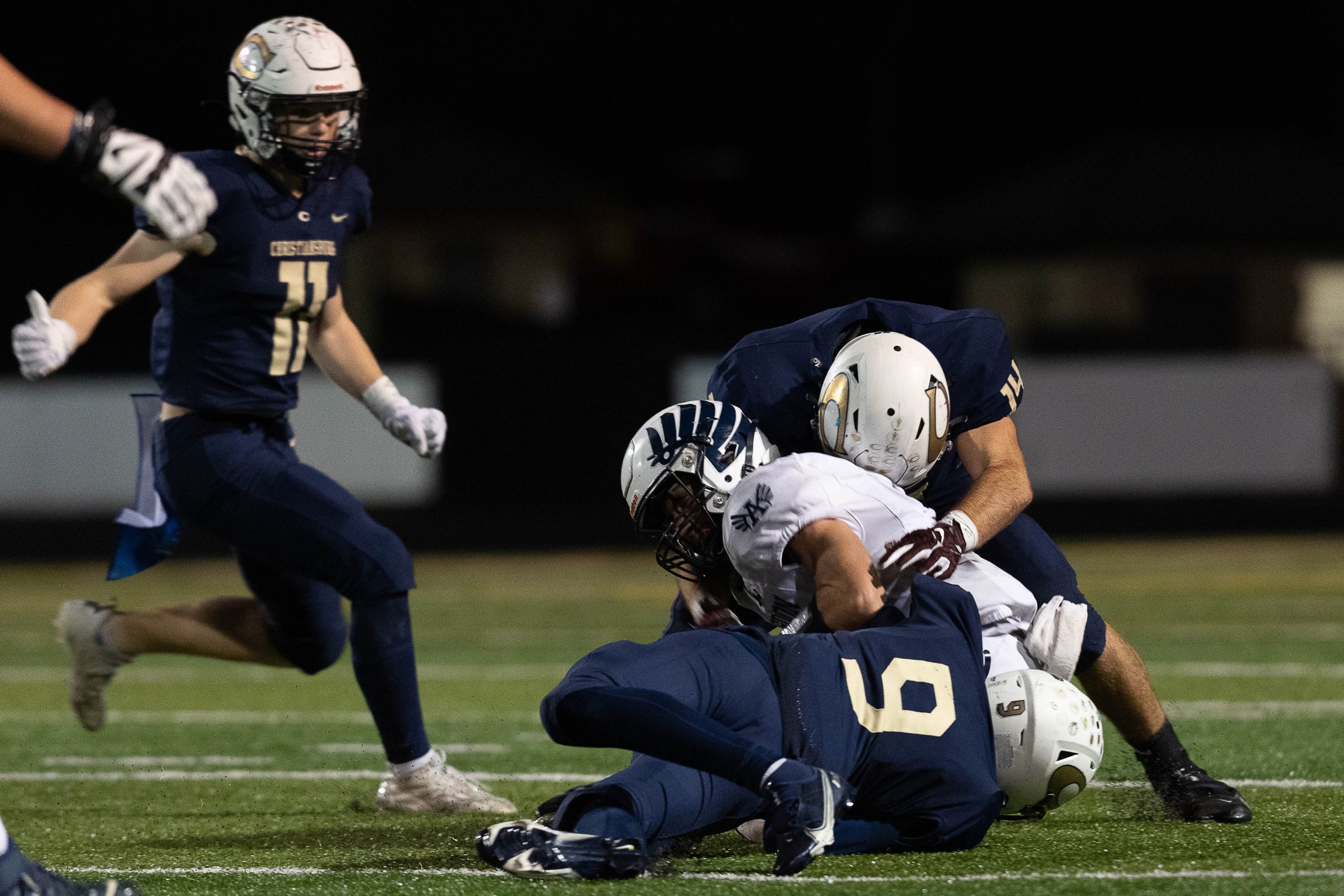 Christiansburg's Josiah Ratley (bottom) and Matt Annis (top) trap an Abingdon ball carrier in a tackle during Friday's game.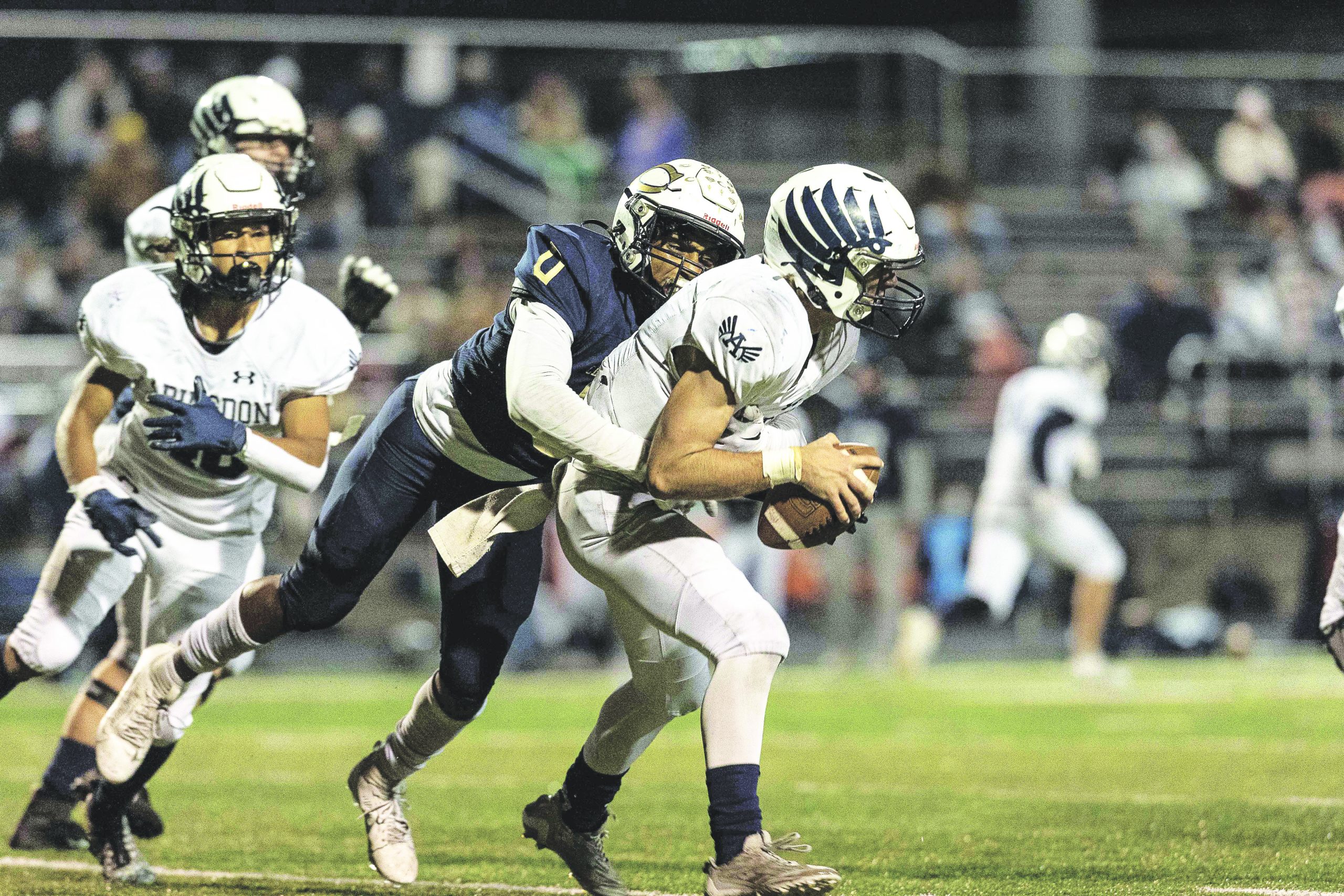 Christiansburg's KJ Jones sacks the Abingdon quarterback in the fourth quarter.