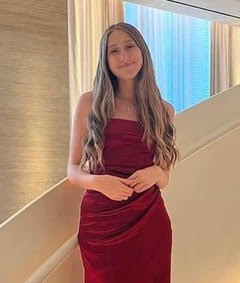 Serenity Rayne Hawley, 17, of Blacksburg, passed away on Tuesday, Nov. 7, 2023. 
She was a member of Young Life and a senior at Blacksburg High School. She was Vice President of member recruitment for DECA and had just been accepted to continue her education at Virginia Tech. She was a beloved employee at Your Pie in Blacksburg. 
She was preceded in death by her maternal grandmother, Shirley Crabb; paternal grandmother, Helen Hawley; paternal great-grandfather, Archie McAlexander; uncles, Calvin Lee Hawley, Jr., and Terry Whitt. 
She is survived by her mother, Heather Waldron; father and stepmother, John and Katherine Hawley; sisters, Trinity and Harmony Hawley; brothers, John Hawley, II and Zachary Hawley; maternal grandfather, Ronald Crabb (Tina); paternal grandfather, Calvin Hawley (Nancy); paternal great-grandmother, Lena McAlexander; step grandparents, John and Sandy Dodd; step great-grandfather, Joseph Knabel; aunt, Rhonda Whitt; as well as numerous other great-aunts, uncles, cousins, and other relatives. 
Funeral services were conducted on Monday, Nov. 13, 2023, at 7 p.m. at Blue Ridge Church with Pastor Tim Hartin officiating. The family received friends on Sunday, Nov. 12, 2023, at Blue Ridge Church.