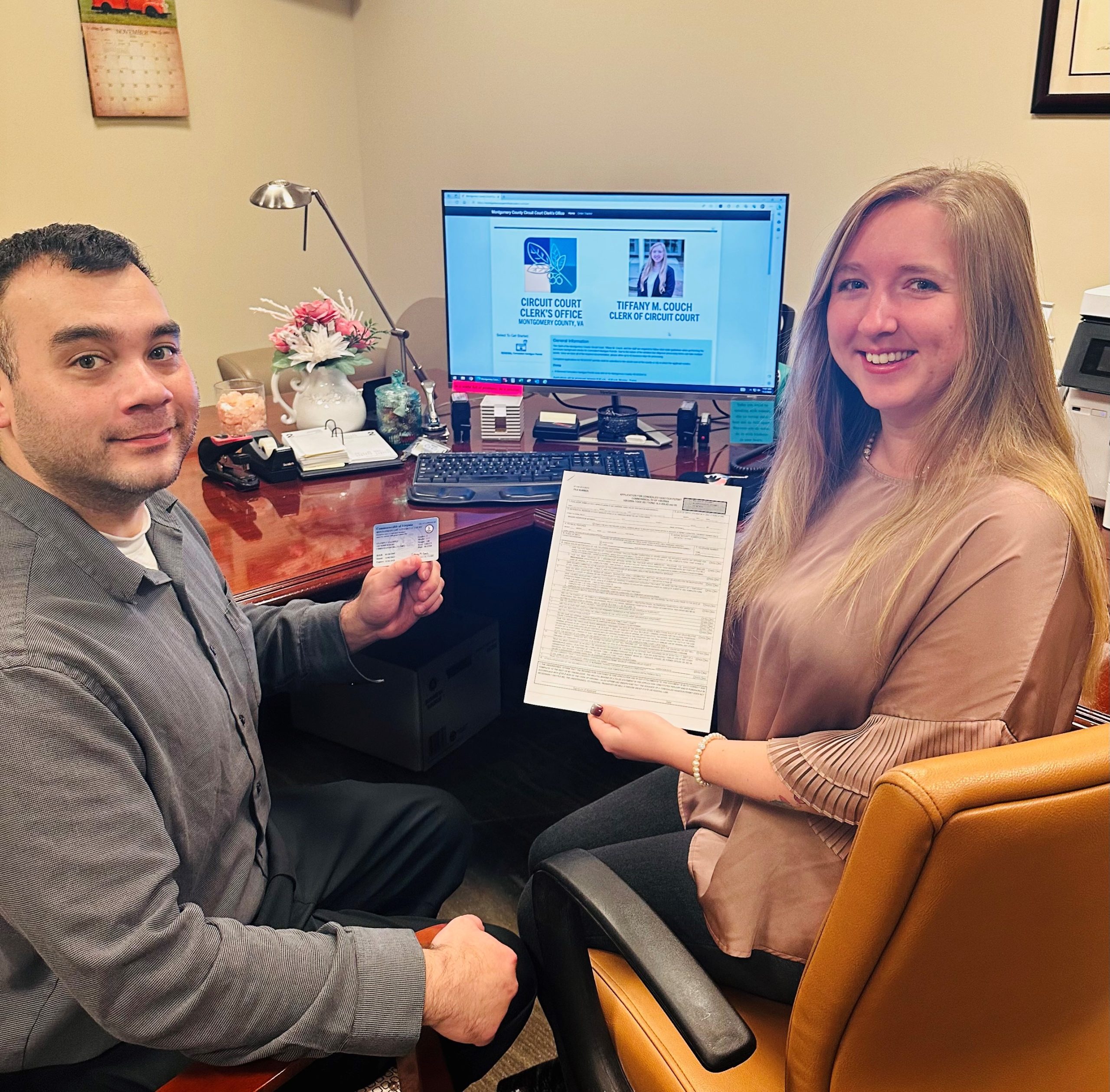 Montgomery County Circuit Court Clerk Tiffany M. Couch recently announced the launch of a new online service regarding concealed carry permits called "PermitDirector."
The new service, which the clerk's office began offering in October, will allow current concealed handgun permit holders the ability to manage processing, payment, and issuance of renewal concealed handgun permits online. 
 "We have partnered with Permitium to give our citizens a fast, easy, and affordable way to renew their concealed handgun permits online," said Couch. "The choice to renew online, in person, or by mail is now the choice of the citizen. I understand that citizens now require options when processing their renewals and do not always have the luxury of taking off work to come to the Clerk's Office or can afford the time, travel, or expense to mail in their paper renewal application."
PermitDirector can be found on the Clerk's website at: https://www.montva.com/circuitclerk.
Chris Perez, Vice President of Permitium said he appreciates the partnership with the clerk's office. 
"I am excited to announce the partnership with Tiffany M. Couch, and the Montgomery County Circuit Court Clerk's Office," said Perez. "I admire the pivot that they have made by recognizing the recent demand for their citizens to have the ability to start the process payment for their renewal applications online. PermitDirector aligns with their priority of keeping their staff and citizens safe while providing the best service possible."
The PermitDirector site can also be accessed directly at: https://montgomeryva.permitium.com/ccw/star.
Staff report