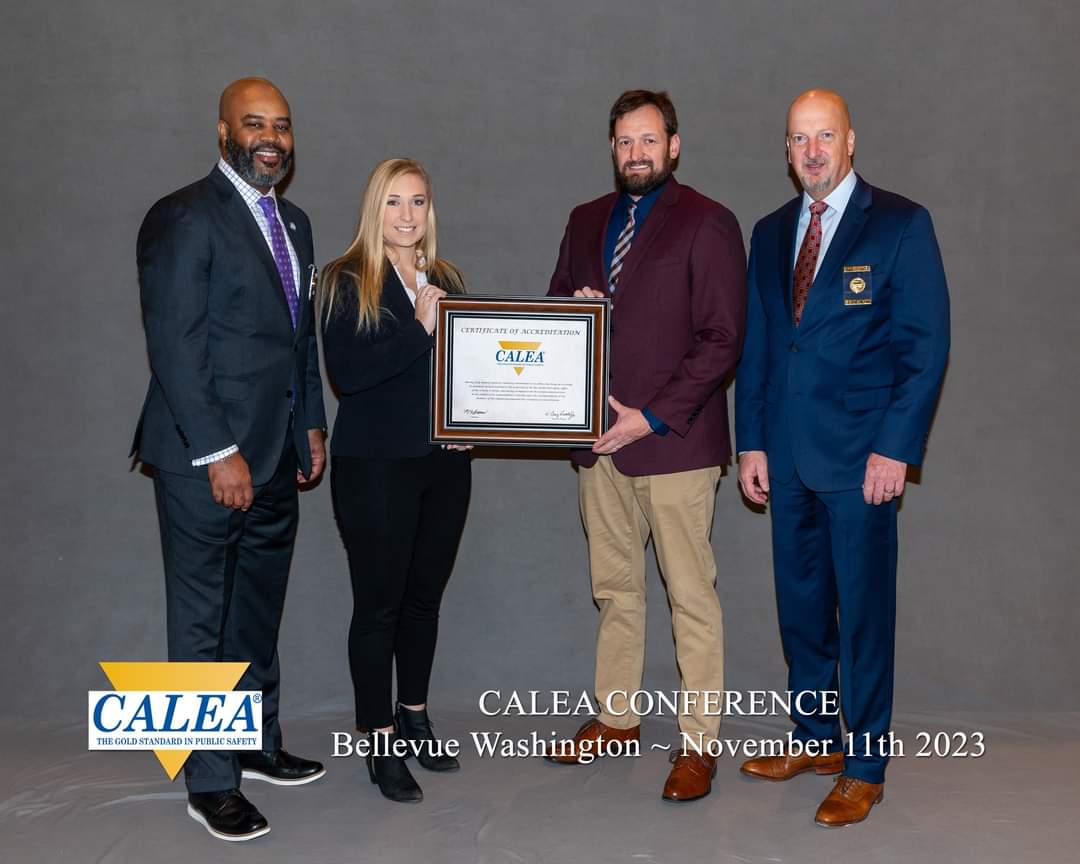 RADFORD – For the first time in the agency's history, the Radford City Police Department has been accredited by the Commission on Accreditation for Law Enforcement Agencies.
"This past week Police Chief Jerry Holdaway and Accreditation Manager Stephanie Caldwell traveled to Bellevue, Washington to attend a training conference and a meeting before a group of CALEA commissioners seeking approval of our first CALEA accreditation," the department announced. "Chief Holdaway was interviewed by the Commissioners and answered a series of questions regarding the agency's onsite assessment that was conducted by a CALEA assessor who came to our agency to conduct a comprehensive review."
The department announcement said the benefits of the CALEA accreditation are many.
"The benefits of achieving CALEA accreditation are manifold. Not only does it demonstrate our agency's commitment to best practices in policing, but it also enhances our credibility and fosters public trust. By adhering to the highest standards in the industry, we are better equipped to provide effective and transparent services to the residents of our community."
"The CALEA seal symbolizes the gold standard in public safety. We are very proud to be an agency committed to excellence."
The Commission on Accreditation for Law Enforcement Agencies, Inc. was created in 1979 as a "credentialing authority through the joint efforts of law enforcement's major executive associations," according to CALEA, including the International Association of Chiefs of Police (IACP), the National Organization of Black Law Enforcement Executives (NOBLE), the National Sheriffs' Association (NSA) and Police Executive Research Forum (PERF).
"The CALEA Accreditation programs provide public safety agencies with an opportunity to voluntarily meet an established set of professional standards," according to CALEA.
Those standards include: Comprehensive and uniform written directives that clearly define authority, performance, and responsibilities; reports and analyses to make fact-based and informed management decisions; preparedness to address natural or man-made critical incidents; community relationship-building and maintenance; independent review by subject matter experts; and continuous pursuit of excellence through annual reviews and other assessment measures.
Staff report