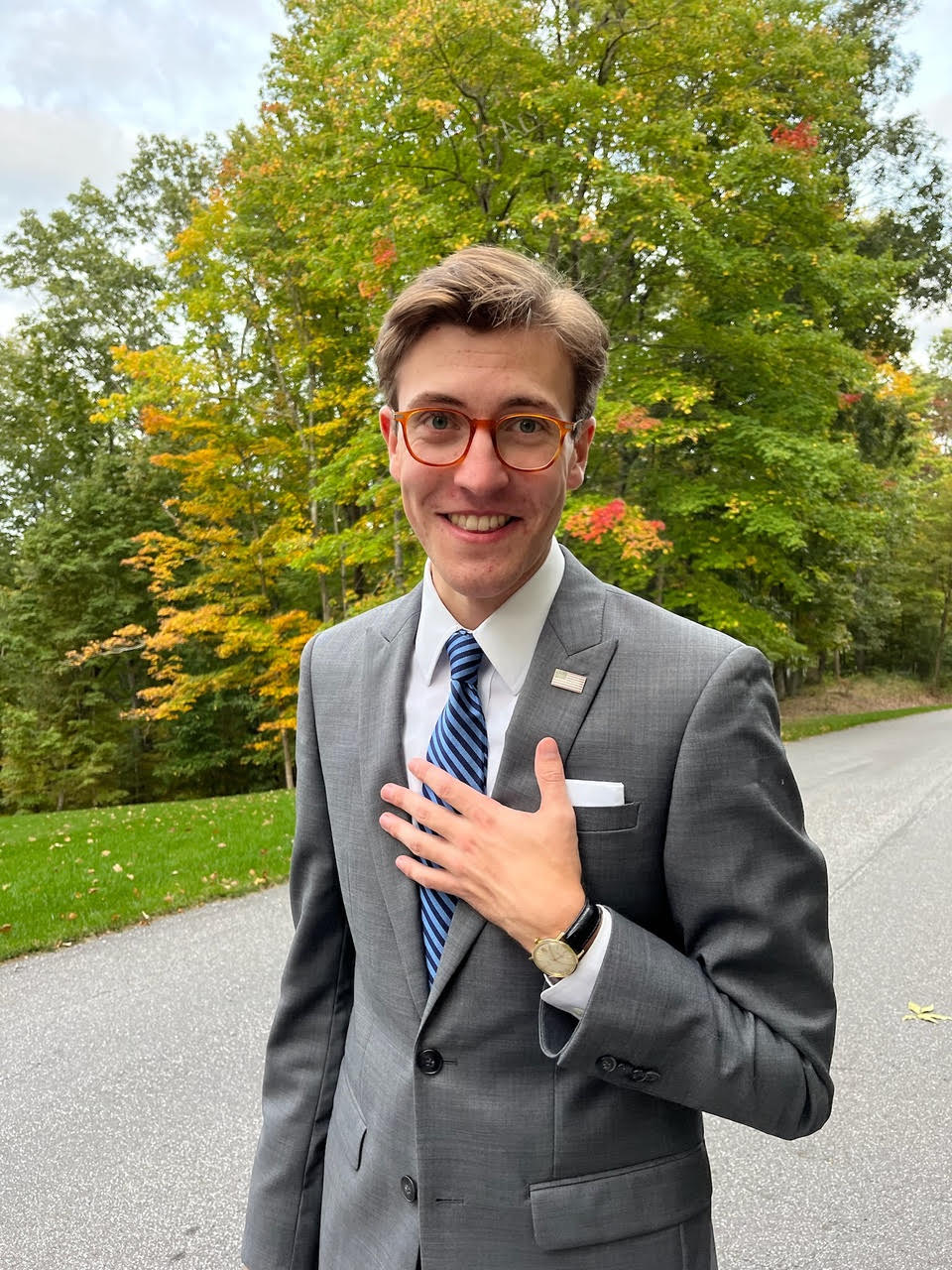 Heather Bell
BLACKSBURG — On Thursday, Nov. 16, the Montgomery County Electoral Board completed its canvass of the Nov. 8, 2023 election and declared Liam J. Watson the winner of the remaining open seat on Blacksburg Town Council.
The election for three open seats included only two candidates who qualified for the ballot, with two candidates competing for the third seat through write-in campaigns. Incumbent Jerry Ford, Jr. garnered 29.76% or 3,802 votes, incumbent Michael D. Sutphin gained 34.69% or 4,432 votes, and there were 4,543 votes, representing 35.56% of the ballots cast. Rick Johnson and Watson were each running write-in campaigns. Watson won the seat with 2,436 write-in votes in the unofficial tally on Nov. 16.
"The votes have been counted and the people of Blacksburg have given me the greatest honor of my life: to serve my hometown as your Blacksburg Town Councilman," said Watson.
Watson, 24, is the youngest candidate to win election to the Blacksburg Town Council, a distinction previously held by Sutphin's win in 2011 at age 27.
"As the youngest councilman elected in the 225-year history of our town, I am excited to bring a new energy and a renewed sense of purpose to our town council," Watson said.
"The Town of Blacksburg has the best town staff in the commonwealth, and I am looking forward to taking my oath and working alongside them to build a better Blacksburg," he continued. "I am full of gratitude — a gratitude that I will carry with me during my tenure as your councilman. To everyone who trusted me with their vote and to those who put in countless hours to help us win this historic campaign, thank you. It is an honor to have been elected to serve as your Blacksburg Town Councilman."