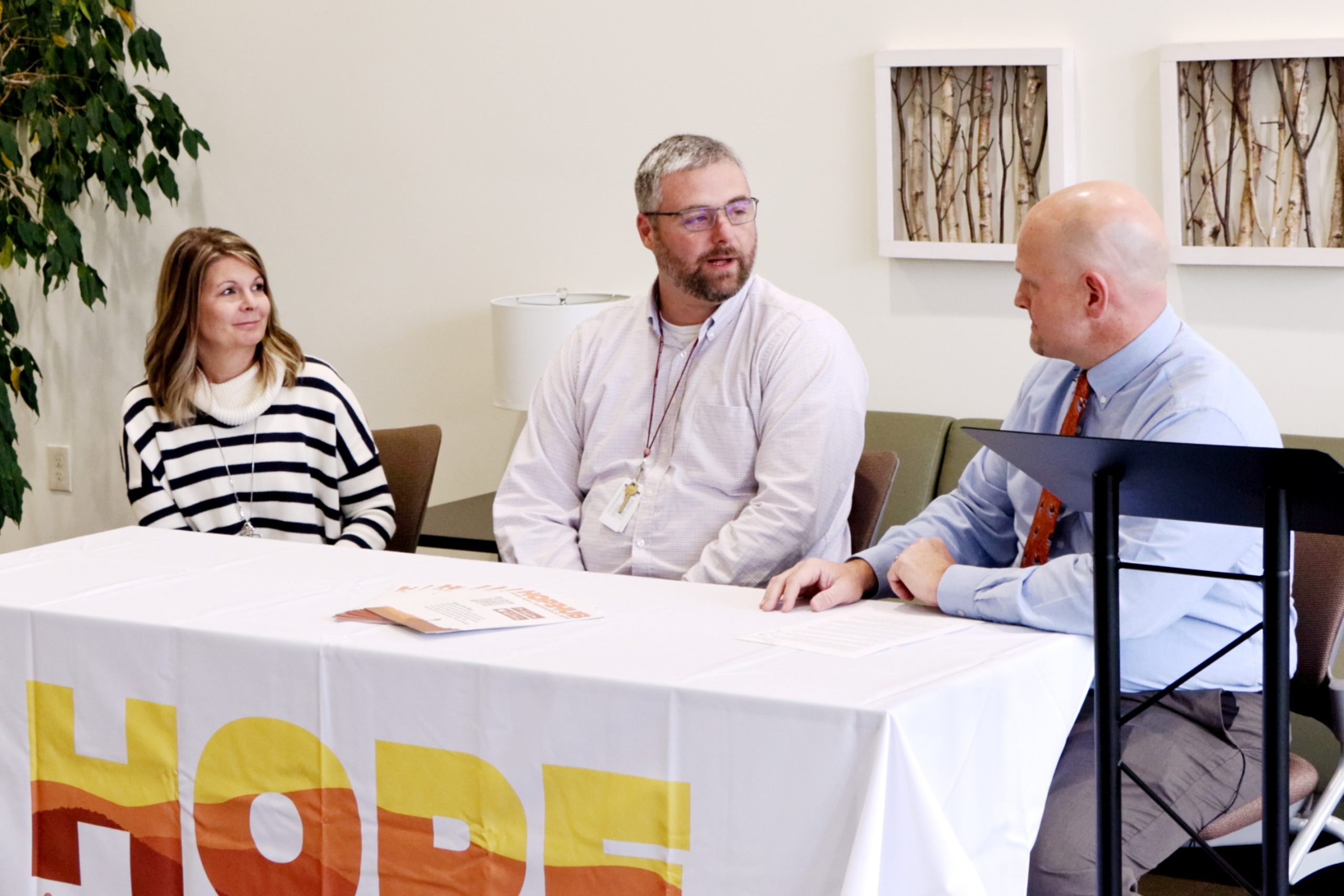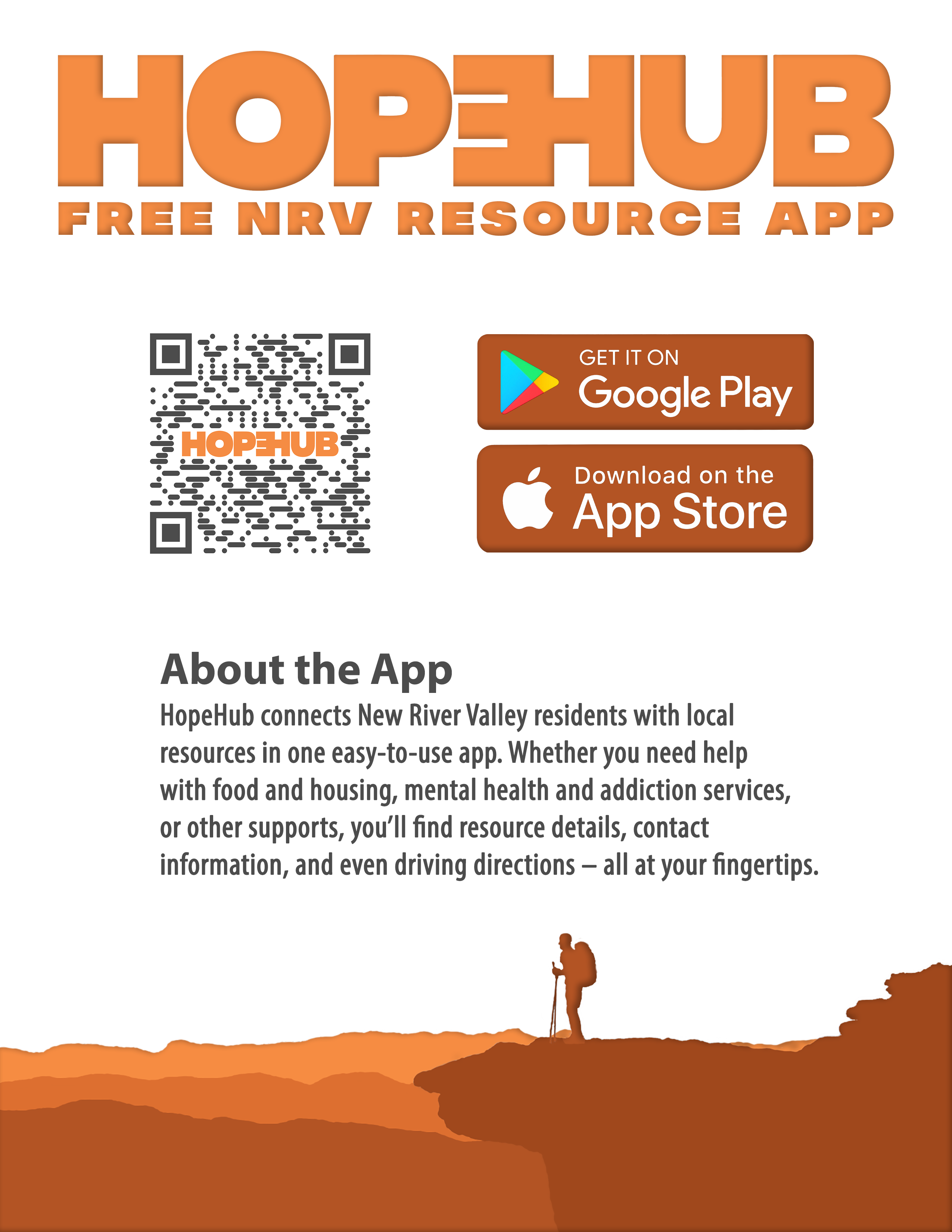 Lori Graham
Contributing Writer
New River Valley Community Services (NRVCS) has just launched an application that will bring free access to local resources into one location for area residents.
According to Mike Wade, Coordinator of Community Wellness and Outreach at NRVCS, the application called Hope Hub, launched on Nov. 15, 2023. Hope Hub is an accumulation of work that connects residents to necessary resources such as food, clothing, shelter, transportation, medical needs, and many other means of assistance through organizations in the area. 
It is difficult for someone to handle mental health disorders, and it can be compounded by not having available resources such as clothing, housing, and food. About two years ago, the agency had first started to brainstorm the idea of including updated information from area organizations into one application. 
"Then, earlier this year we had one time funding and decided to utilize that money to pay for the application," Wade said. "We contracted with a company called Neutrino Design in Blacksburg's Corporate Research Center. It was important to be able to tap into a local vendor and have that relationship."
Wade also explained the importance of keeping information current and accessible. 
"Printed materials become quickly outdated. With this kind of technology, it makes sense to have a presence on that platform," Wade said. 
Most people are accessing information online, but sometimes searching on the internet is overwhelming. The NRVCS team wanted to provide ease-of-access to the New River Valley and the five localities they cover. 
Wade has spent almost 24 years with NRVCS and said that the agency is one of the region's biggest employers. 
"Still, a lot of people don't know anything about us or have a limited view of what we do," Wade said. "It can be intimidating for people if you have a need and don't know who to reach out to. I think this is a huge barrier for people to get what they need."
The easiest way for people to find the app is to visit the webpage and use the download option. The website address is http://www.nrvcs.org/hopehub. 
"The information you get from an organization is exactly what they have out there," Wade said. "We were very intentional as not to present this as a NRVCS product, because it is for the general public, not for the people that NRVCS serves," Wade said.  
They fronted the cost for the development of the product, and keeping up with the maintenance of the application, and NRVCS will continue to keep links updated through their Google business profiles. 
Continued resources will be necessary to keep the application useful and updated for the future. Funding comes through local, state, and government funding for the agency. Services are paid for by clients, but a large majority of payments come through Medicaid. 
NRVCS also has a non-profit status, so donations are accepted. If someone has a desire to support the agency through donations or a particular project that they have an interest in supporting, please contact Mike Wade through the website at https://www.nrvcs.org/. 
"If this app helps connect even one person to a resource they need to have a better quality of life than to me this app has been successful," Wade said.