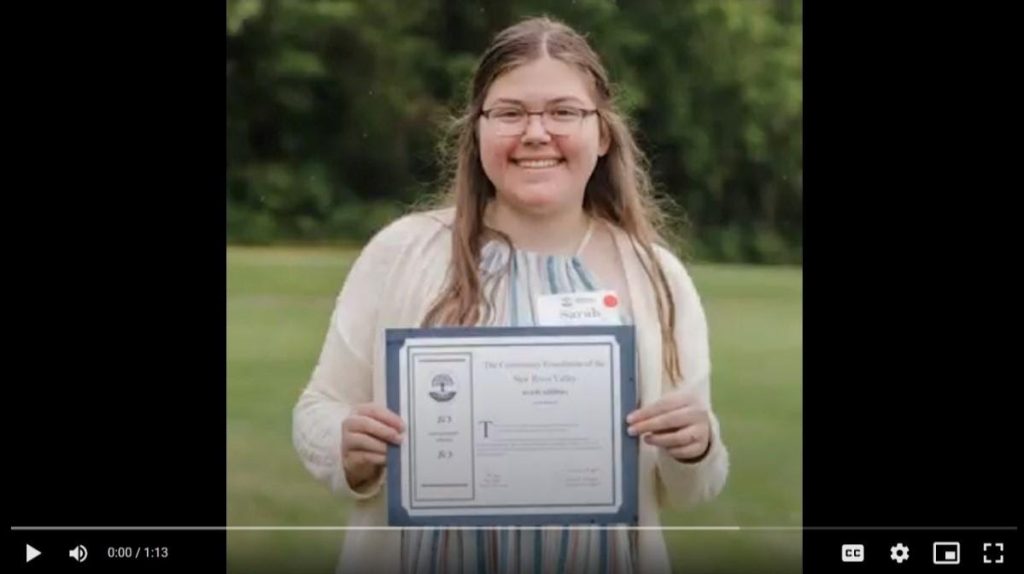 Virginia Tech senior Sarah Rosario has received a scholarship from the Community Foundation of the New river Valley.
At Tech, Rosario is studying psychology with a minor in peace studies and social justice.
She attended Blacksburg High School, and both of her parents work at Virginia Tech. She chose VT because she wanted to stay close to home. The scholarship is the third one Rosario has received from the Community Foundation with each scholarship coming from a different fund set up by donors.
Rosario plans to graduate from college a year early, in part due to the support she has received from the Community Foundation. After graduation, she plans to go to law school.