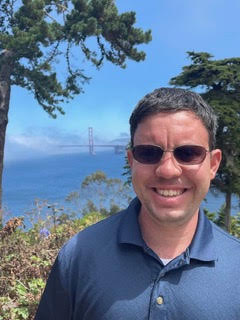 Joey Wheeler passed away Sunday, Dec.11, 2022, at 3:14 p.m., surrounded by family.
He received tremendous care, support, and respect at Roanoke Memorial Hospital. Through organ donation, he is giving life to three families. In addition, he is providing the ability to advance research for Moyamoya patients with the donation of his brain to Boston Children's Hospital. In life Joey was a giver, and he continues to give.
When he wasn't walking everywhere near his home, he was serving elderly residents as a part of dining services in nursing homes. He was also extremely involved in Special Olympics Virginia as a part of the bocce program and as a global messenger. He loved bringing joy and a smile to everyone he met. 
He was preceded in death by his grandfather, Richard Wheeler; his step-grandfather, Dave Enos; Nana and PopPop, Maureen and Henry Cummings; an uncle, Father Frank Lynch; an uncle (and godfather), Mark Cummings; his other godfather, Fr. Patrick Garcia (godpoppy Pat); and cousin Chiara Del Piccolo.
He is survived by his mother and father, Jill and Matt Wheeler; a sister and brother-in-law, Kaitlyn and Tommy Coleman; a niece, Halle; grandmother Mary Ann Enos; step-grandmother Gladi Berheim; godmother Carol Calandra; as well as many loving aunts, uncles, and cousins. He has many friends, coworkers, walking buddies, and Special Olympic athletes and unified partners.
A funeral Mass will be offered for Joey today, Saturday, Dec. 17, 2022, at St. Mary's Catholic Church, 1205 Old Mill Rd, Blacksburg, VA 24060, at 12:15 p.m. A rosary will be said before Mass at noon, and a reception will follow Mass in the church hall. The Mass will be live-streamed on the church's Facebook page (https://www.facebook.com/stmarysblacksburg). A graveside service for the family will be held at Memorial Gardens of the New River Valley on Tuesday, Dec. 20, 2022 at 10 a.m.
In lieu of flowers, please consider making a donation in Joey's honor. He was part of many groups and organizations. The family has set up a donation page for Special Olympic Area 9 in Joey's memory.  https://impact.specialolympicsva.org/joeywheeler .
"Let us always meet each other with a smile, for the smile is the beginning of love." Saint Teresa of Calcutta