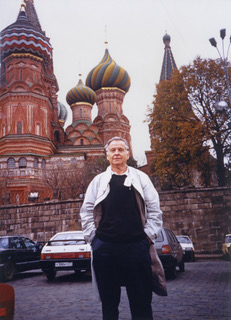 Charles Grooms O'Brien, Sr., if Blacksburg died Dec. 19, 2022
Charles was born in Gastonia, NC on March 9, 1931. His parents, Troy Eric O'Brien and Hester Grooms O'Brien, and his brother Troy Eric O'Brien, Jr. preceded him in death.
Charles grew up in Schoolfield, VA. He graduated from Schoolfield High School in 1948 and served from 1948 to 1952 in US Naval Aviation. He attended Virginia Polytechnic Institute under the Korean War GI Bill, and received a BS in industrial engineering in 1956.
He married Elizabeth (Betsy) Kenney on June 12, 1956, in Christ Episcopal Church in Blacksburg.
After Charles was diagnosed with Parkinson's Disease, Betsy became his faithful caregiver. Charles was the happy and grateful parent of two sons, Charles, Jr., (Coby) born in 1959 and Christopher (Chris) born in1961. Grandson Tristan, born in 2015, was a welcomed and blessed addition.
Charles had a 37-year career with Armstrong World Industries. He served in management positions in Pensacola, Fla., Macon, Ga. , Fulton, NY, and Thomasville, NC. He retired as Executive Vice President of Thomasville Furniture Industries, an Armstrong subsidiary. Following retirement, Charles was a volunteer with International Executive Service Corp. and Citizens Democracy Corp, with assignments in Tema and Takoradi, Ghana; Taganrog, Russia; Simferopol, Ukraine; Gdynia, Poland; Zilina, Slovakia and Varna, Bulgaria.
Charles was an Elder in the Presbyterian Church and a member of numerous boards (including Thomasville Furniture Industries, NationsBank, American Red Cross, Salvation Army, United Way, Chamber of Commerce and Davidson County Community College.) He was chairman of the Thomasville Community Foundation and Community Hospital boards.
He was a member of Rotary International who considered the Ut Prosim ideal Of Virginia Tech and his education there inspirations throughout his life. He was a member of the Ut Prosim Society and the College of Engineering Committee of 100. He was a past Chairman of the Industrial & Systems Engineering Advisory Board and also served on the College of Engineering Board and the German Club Alumni Foundation Board.
Charles was a member of the COE Academy of Excellence and the ISE Academy of Distinguished Alumni. He was the recipient of ISE's Marvin Agee Distinguished Alumni Award. Charles enjoyed many happy years among friends at Warm Hearth Village and the support of his Rock Steady Boxing group.
He is survived by his wife, Betsy, his sons and daughters-in-law Charles, Jr., (Jennifer) of Temple Terrace, Fla., Christopher (Virginia) of Brooklyn Heights, NY, and grandson Tristan of Temple Terrace, Fla. Charles's cremains will be interred in the Virginia Tech Columbarium with a memorial service at a later date.
To honor his memory, he would be happy with contributions to the Charles and Betsy O'Brien ISE Scholarship Fund, Virginia Tech Foundation, 902 Prices Fork Road, Blacksburg, VA 24061 or to Neighbors in Need Fund, Warm Hearth Foundation, 2607 Warm Hearth Drive, Blacksburg, VA 24060.