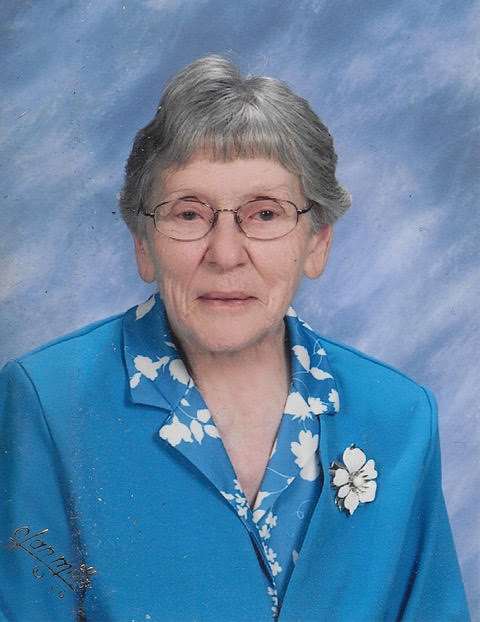 Virginia Ellen Cox, 100, of Blacksburg, died at her home on Dec. 18, 2022.
She was born on July 29, 1922, in Blacksburg at her home. She finally made the trip home she had been asking about. 
She was preceded in death by her parents, James Walter Cox, Sr., and Ollie Hester Shaver Cox; a great-nephew Donald (Donnie) Lafon; her sister and brother-in-law, Mildred (Brownie) Cox Lafon and Arnold (Fonce) Alphonso Lafon; and brothers and sisters-in-law, Robert (Bob) Lee Cox and Alma Sue Lafon Cox, James (Pete) Walter Cox, Jr., and Mary Katherine Cox.
She leaves to cherish her memory four nieces, Charlotte Lafon Holland of Blacksburg, Evelyn Fay Cox and Edith Sue Cox Bradley of Roanoke, and Brenda Lou Cox Belton of North Carolina; and five nephews, Clarence (C.W.) Watson Lafon of Norfolk, Arnold Lewis Lafon, Johnny Lee Cox, Curtis Ray Cox, and Paul Robert Cox of Blacksburg. 
Virginia lived on Toms Creek and then in the Mt. Tabor Community. She went to Radford Women's Teaching College, taught some at Mt. Tabor School, worked at VPI for 35 years, and lived at her home in Mt. Tabor most all her life.
Funeral services will be conducted Tuesday, Dec. 27, 2022, at 10 a.m. in the McCoy Funeral Home Chapel with love and memories by Corbin Crocker, Andrew Crocker, and Robert Holland. Burial will be private. The family extends a special thank-you to Mary Ann Harris of Comfort Care Senior and her workers for the love they gave Virginia for the last three years.