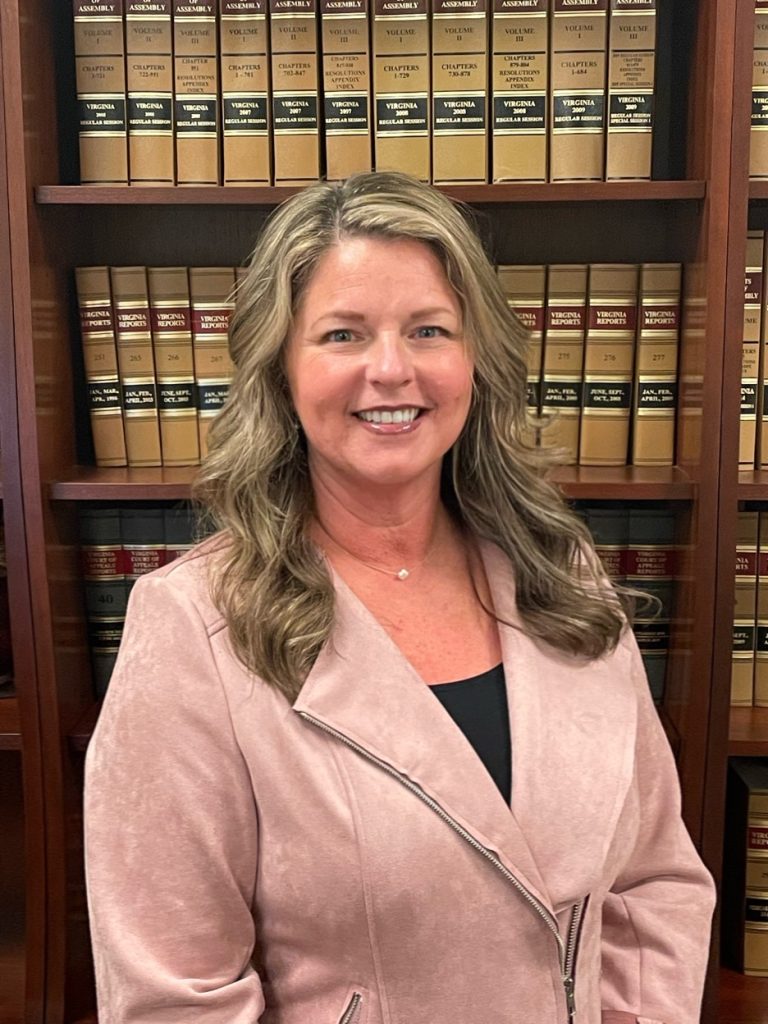 Citing "ongoing medical issues," Montgomery County Master Circuit Court Clerk Erica W. Conner has announced her intentions to retire effective the end of February and has recommended that the voters of Montgomery County support Master Circuit Court Supervisor Tiffany Couch as the most qualified candidate for Circuit Court clerk in November's general election and that the judiciary appoint her as interim clerk to finish the remainder of her term.
In a lengthy statement released Tuesday, Feb. 14, Conner recounted her accomplishments during her 15+ years as the first female court clerk in Montgomery County's history.
Conner wrote, "My campaign themes [almost 16 years ago] were "Dedicated, Experienced, and a Commitment to the Future." She then provided a list of 11 accomplishments that she said fulfilled her campaign promises.
Preserved and digitized the county's historical records through grants from many different agencies, totaling over $442,473. These records include every marriage license, deed book, will book, order book, Town of Christiansburg Minute book, original Montague Map, and many more.

Located the Free "Negro" Register Volume II and The Cohabitation Register, previously lost and unattended, thus opening critical research never previously known to descendants of persons listed in these documents.

Made the office technologically up to date by introducing the office to email, installing a Marriage License Kiosk, providing Secure Remote Access to land records, Officer of the Court Remote Access, along with in-house access to all historical records. Due to these efforts, our office was prepared and ready for a seamless transition when the COVID pandemic shut down many governmental functions, which enabled us to maintain "business as usual" to the greatest extent possible.

Implemented e-filing of land records, allowing for the filing of land records and other documents online. I also implemented the digital court file and served on the Virginia Criminal Sentencing Commission Committee to research and implement sentencing guidelines across Circuit Courts in Virginia.

Two years ago, I implemented the issuance of plastic concealed handgun permits, eliminating the paper permit to ensure durability and longevity of the card.

I moved the entire Clerk's Office from the basement of the former courthouse to a new state-of-the-art facility in the new courthouse.

Streamlined the Jury Commissioner process from a manual one to a digital one, saving county resources.

I oversaw two high-profile criminal jury trials, including change of venue and the largest and most voluminous civil jury trial in the county.

Began an internship program with Radford University to recruit students as interns to open new career pathways to our citizens. In the past, provided internship opportunities with Virginia Tech, New River Community College, and local high schools.

I have served the Virginia Court Clerk's Association by being on the Education Committee, the Executive Committee, the By-Laws Committee, and am currently Parliamentarian. I served the Library of Virginia as a committee member to provide support and guidance to the Virginia Circuit Court Records Preservation Program.

 Maintained a talented and diverse staff. The clerk's office employs two bi-lingual employees who can better serve our Spanish-speaking citizens; an employee who serves our country through the United States Army; and five employees with educations from Radford University programs, two of whom interned with our office before hiring, among other amazing employees who are highly trained and have had the privilege of working with you.
Conner then concluded by saying, "Despite all the joys that serving you as Clerk of Court of Montgomery County has brought to me over almost two terms, due to ongoing medical issues, I am no longer able to fulfill the final months of my term. As such, I will be retiring at the end of February. I have asked my highest-ranking Deputy Clerk who is eligible to fill the office of the Clerk of the Court to assume the role of Interim Clerk to finish the remainder of my term, and I have requested that our judiciary appoint her to ensure a seamless transition. Master Court Clerk Supervisor Tiffany Couch has worked alongside me for the past four years and has performed every task in the office. She has been a key player in helping us to reach some of our mentioned accomplishments. I have every confidence in my staff and in Tiffany Couch to continue the promises I have made to you. I wholeheartedly request that you support her as the most qualified candidate for Circuit Court Clerk at the next general election in November."
All my best
Erica W. Conner