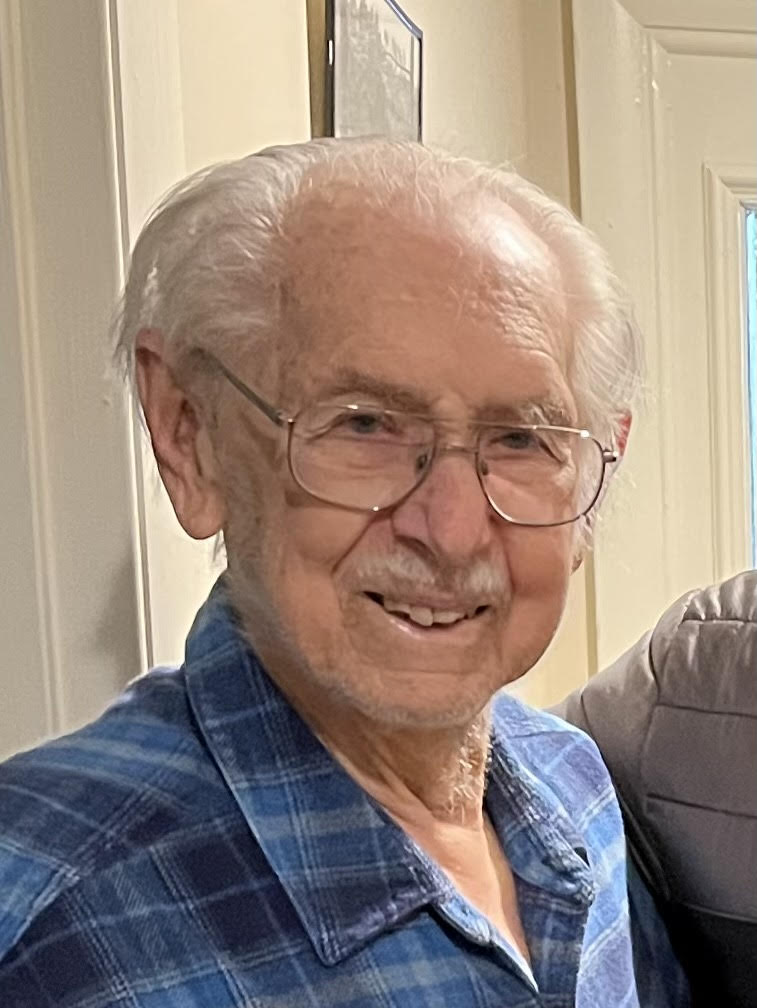 Norman Smith Eiss Jr. died peacefully at home June 12, 2023, at the age of 92 after a three-year battle with cancer.  
Norm is survived by his loving wife of 48 years, Nancy Jean (Siegrist) Eiss; his children Martin Eiss (Jeanne), Christine Wyckoff (John), Jennifer Voland (Doug); stepchildren of Jeffrey (Jeff) Schmidt and Pamela Klustner (Gary Johnson); grandchildren Lauren Bridgers, Madison Drysden, Sydney Eiss, Nicole Fiscus, Ally Voland, Jay Klustner, Jordan Klustner, and Kaleyanna Schmidt; great grandchildren Theo Bridgers, Violet Bridgers, Zoe Drysden, Amelie Drysden and Hudson Fiscus; and siblings Valerie Koch, Mary Andrus, Martie Preg and Dorothy Maritime.  
Norm was born in Buffalo, N.Y., March 13, 1931 and has been a resident of Blacksburg since 1966. He retired as a member of the Mechanical Engineering Department in 1998. Norm graduated from Rensselaer Polytechnic Institute in 1953 and began work at DuPont's rayon plant in Buffalo as a mechanical process engineer. He left the company a year later to become an officer in the U.S. Air Force, specializing in radar maintenance. In 1956, he joined the Cornell Aeronautical Laboratory where he worked as a mechanical engineer for seven years. He took time off to earn M.S. and Ph.D degrees from Cornell University where he also taught as an instructor in mechanisms. As a member of the Mechanical Engineering Department at VT, he authored numerous papers related to polymer wear mechanisms and surface topography characterization and participated actively in the American Society of Mechanical Engineers, the Society of Tribologists and Lubrication Engineers, the American Society of Engineering Educations and the American Society of Testing Materials. He had a long record of service to these societies, including chairing numerous technical and planning committees and national and international conferences. He was also a director of STLE and in l988 he was elevated to the membership grade of Fellow in this society. In 1989 he was named the George R. Goodson, Jr. Professor of Mechanical Engineering.  
In addition to an active career, Norm had numerous hobbies and interests. He especially enjoyed family gathers like trips to the beach. He enjoyed traveling, gardening, the arts, hiking canoeing, white water rafting and tennis. He was also active in community organizations, including the Community Foundation of the NRV, Life Long Living Institute, Habitat for Humanity, YMCA at VT, the Moss Center. AARP and Warm Hearth Foundation. 
The family would like to thank friends and neighbors, the Good Samaritan Hospice team, doctors, nurses and aides for their love and support during this difficult time.  A celebration of Norm's life will be announced at a later date.