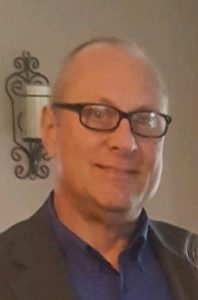 Michael Jay Jessie, 63, of Pulaski, passed away on Thursday, June 29, 2023. He was preceded in death by his parents, William Calup and Virginia Pearl Cook Jessie; and his sister, Sandy Blankenship.
Survivors include his daughter, Natalie Jessie Etzel; son and daughter-in-law, Jason Michael and Jennifer Jessie; grandchildren, Connor and Blake; brothers and sisters-in-law, Roger and Janice Jessie, and William "Don" and Margaret "Peggy" Jessie; sister and brother-in-law, Teresa and John Ososki; and many other relatives and friends.
Those close to Mike knew that he did not want to have a viewing, so a celebration of life will be held instead. The event will be held on Saturday, August 19, 2023, beginning at 3:33 p.m., at the UAW Local 2069, 5110 Cougar Trail Road, Dublin, VA, 24084 (if you know Mike, you understand the starting time.
In lieu of flowers or donations, and if you are unable to attend the celebration, the family asks that you go to your favorite hangout and buy a random person a Water Moccasin Shot. When you buy them the shot, make sure to say it is from MJ.
They say there is a reason, they say time will heal. Neither time nor reason will change the way we feel. Gone are the days we used to share, but in our hearts, you will always be there. The gates of memories will never close, we miss you more than anybody knows. We love and miss you every day. Till we meet again, always & forever.
The Jessie family is in the care of Mullins Funeral Home & Crematory in Radford.