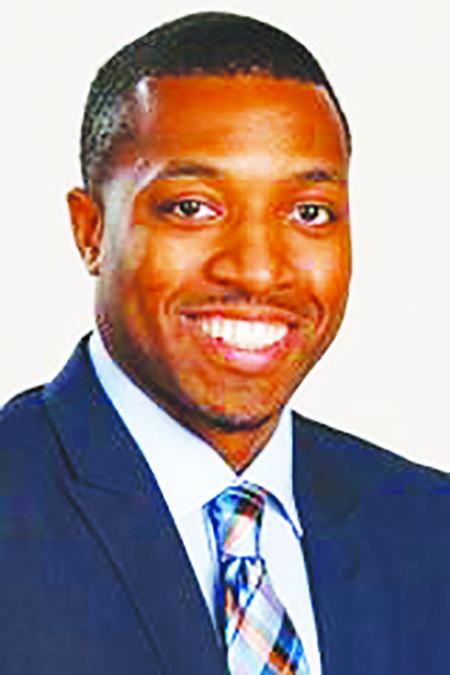 By Marty Gordon
A Radford City general district judge has extended Radford University's basketball coach Darris Nichols probation from a Driving Under the Influence (DUI).
The new court appearance dealt with a positive reading on an ignition interlock device, which was placed on his vehicle after a February traffic stop. 
The court could have revoked all of his probation and sent Nichols to jail, but the Commonwealth Attorney and Nichols' attorneys agreed the coach should have another chance.
He faced up to 180 days of a suspended sentence. Now, Nichols will remain on probation through April 2024. 
During the initial arrest, Nichols had a blood alcohol level of .025, twice the legal limit. He was fined $2,500 and had his driver's license suspended for a year. He was also required to use the interlock device, which alerted the court to the use of alcohol. 
Nichols made no statement following the ending of hearing. 
All of this comes just a month after his mentor and former coach at West Virginia University faced similar charges.  Bob Hudgins, who spoke at a Radford University athletic dinner earlier this year, was arrested in April after a traffic stop in Pittsburgh. 
According to the report, a breath test determined that Huggins' blood alcohol content was 0.21%, more than twice the legal limit of 0.08% in Pennsylvania. He resigned a short time later. 
Nichols, a Radford native, was hired two years ago after serving as an assistant at the University of Florida. Nichols played basketball at West Virginia University and climbed the ranks as an assistant coach all the way to the University of Florida in the SEC.
Nichols helped lead Radford High School to four appearances in the state Group A playoffs, averaging in
double-figures every season. He coached seven seasons at Florida, helping lead the Gators to a 108-65
record, including four straight 20-win seasons and three consecutive NCAA Tournament bids. 
Nichols garnered a spot in ESPN.com's 40 Under 40 in the summer of 2020, rated #17 on the national list
that included both head coaches and assistant coaches. He was also rated the #2 assistant coach in the
SEC in a Stadium poll of coaches around the league.
A four-year letter winner at West Virginia under Bob Huggins and John Beilein, Nichols helped the
Mountaineers to a 26-11 record and a trip to the 2008 NCAA Sweet 16 his senior season.
At WVU, Nichols shined as a player in the Big East. He scored 993 career points and dished 399 assists
while shooting at a .375 clip from 3-point range. He averaged 10.7 points per game as well as 3.2 assists
per game as a senior on the way to WVU's Sweet 16 run. He was also a member of the 2007 NIT
Championship, 2006 Sweet 16 and 2005 Elite Eight teams and finished his collegiate career as a top five most winningest player in Mountaineer history. After graduation, he played professional overseas in the
Hungarian League.