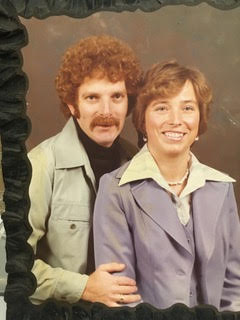 Sue Lynn Charlton Smith, 76, of Christiansburg passed into the arms of Jesus Christ on Nov. 3, 2023.  
She was the daughter of Garland W (Brown) and Thelma Charlton, she was born on Sept. 17, 1947. She spent her early years in South Williamson, Ky. where her father was employed. Sue moved to Christiansburg in 1958 upon the death of her father.
She was a graduate of Christiansburg High School and Radford University. Sue was employed by Virginia Tech for over 40 years as an analytical chemist. She was married to the love of her life, Michael, for over 54 years and her greatest accomplishment was being the proud mother to her pride and joy, her son Brian.
Sue Lynn was preceded in death by her parents, Brown and Thelma Charlton, father-in-law and mother-in-Law, Alseberry and Clessie Smith. She is survived by her loving husband Michael Smith, son and daughter-in-Law, Chief Warrant Officer 4 (Ret) Brian and Major Kayla Smith (Shadow and Dixie), brother-in-law and sister-in-law, Harold and Phyllis Hollandsworth, brother and sister-in-la, Dubby and Vickie Charlton, niece and nephews, Diane and Tommy Smith (Annabelle and Bubby), Sara and Tyler Morris (Callie), cousins Dex and Sue Quesenberry, Ken and Jennifer Quesenberry, Tim and Carloyn Quesenberry, as well as many other cousins and family members.
Sue loved reading, fishing, and working in her multiple flower gardens. She was an animal lover at heart, cherishing every moment with her cats Jethro and Gibbs, and her Grand dogs Shadow and Dixie.  Sue was an original Parrothead, passing that trait to her brother Dubby, and her son Brian.
"Breathe in, breathe out, move on!" – Jimmy Buffett
Arrangements are being made by McCoy Funeral Home of Blacksburg.  The family will receive visitors in the McCoy Funeral Home starting at 11 a.m. on Wednesday, Nov. 8, 2023, with the service following at noon.  Interment will be held following the service at Roselawn Memorial Gardens in Christiansburg.